To download and unlock your purchased games:
Click on My Account/your user name, then click on My Details from the drop down menu
Choose the Purchased Games tab
Click on the Download button to begin the installation
4. Click on the download file from the bottom left of your screen and Run this file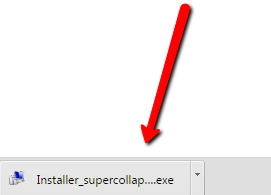 5. A game icon should appear on your desktop and our old game window will open
6. Click on the Unlock Purchased Game or Already Purchased button and enter in the email address and password you currently use to sign into your GameHouse account. Please disregard other buttons and options in the game window.