Solution 1 - Locate the game in your Downloads folder

1. Search for and open the Downloads folder on your system
2. Locate and click on the title of the game and choose Run this Application
Solution 2 - Uninstall the GameHouse Games Installer

1. Right click on the the Windows icon from the bottom-left of your screen and select Run

2. In the search box type: ​appwiz.cpl and hit enter on your keyboard. This will bring up the list of programs installed.

3. Scroll down until you find GameHouse Games, and double click on it to uninstall it

4. A pop up will appear asking you if you are sure to remove the program. Choose Yes.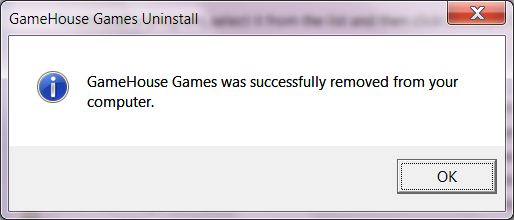 5. Go back to http://www.gamehouse.com/?ghu=false#/ , Login, & refresh the page by holding down F5 on your keyboard.

6. Click on the Play button of any game that you would like to play. Your game will start installing in the Notification section and once it's ready, a Play button will appear next to the game